I got my walk in and fought to be motivated. Did more than a mile, pushing myself to walk for 30 minutes instead.
Then.... it happened.... something I ordered yesterday was "Out for Delivery" TODAY! It made me so happy, because I needed it in order to make my pumpkin hand pies! The cookie cutters I needed in order to cut the right sized hand pies arrived a day early!
That meant that I could make my pumpkin hand pies, which turned out pretty okay, but weren't as sweet as I would have liked. Noted for future hand pies. I also used store-bought crust dough, which worked really well.
After everyone settled down a bit from some frustrations, I started working on my daughter's customer advent calendar, only to realize that it was getting really expensive. So this year she's going to get a classic candy-a-day advent calendar. But now I have a bunch of neat options for St. Nick and Santa! Or maybe we'll do a dollar a day again and put of our own delicious Christmas candies/treats in her calendar for her. Hmmmmm....
As I browsed Etsy for some advent calendar ideas (like hot cocoa bombs), I went over to Hot Topic, because I wanted to get my daughter the D&D tote bag I kept seeing and while I searched for those keywords, the most amazing thing popped up... D&D LOUNGE PANTS! (or pajama pants.... however you want to refer to them.) So I had to buy a family set of them!
Aback to Etsy, I found a
d20 that said YEET and OOF
! It's a bit expensive for one die, but at the same time it's meant to be a very special die for our daughter who says it all the time. And the die sparkles!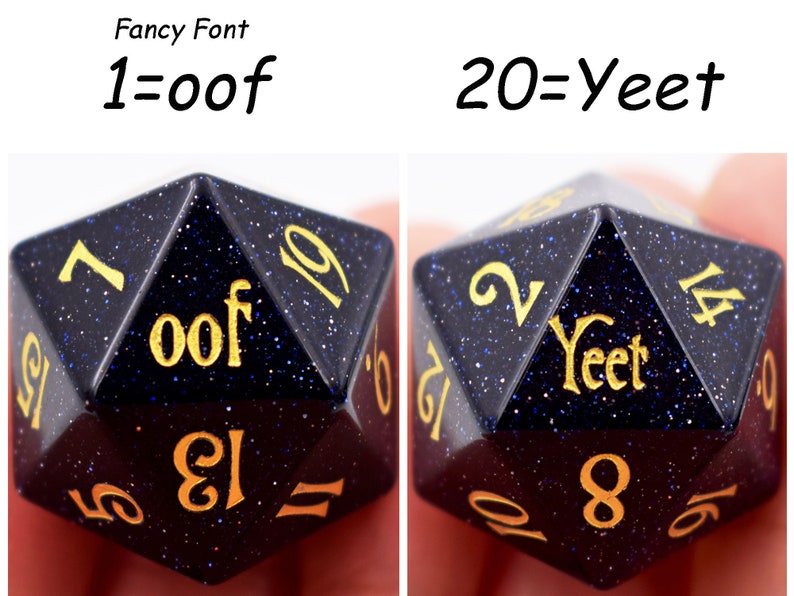 Further boppin' around the internet also turned me on to the Elf on the Shelf being quarantined and needed a mask!!! So you'd put them in a jar or container and that's where they'd have to stay for 14 days. I am going to put my own spin on it and the jar is new safety teleporter used each night. Either way, how cool! So now I need to shop for some masks.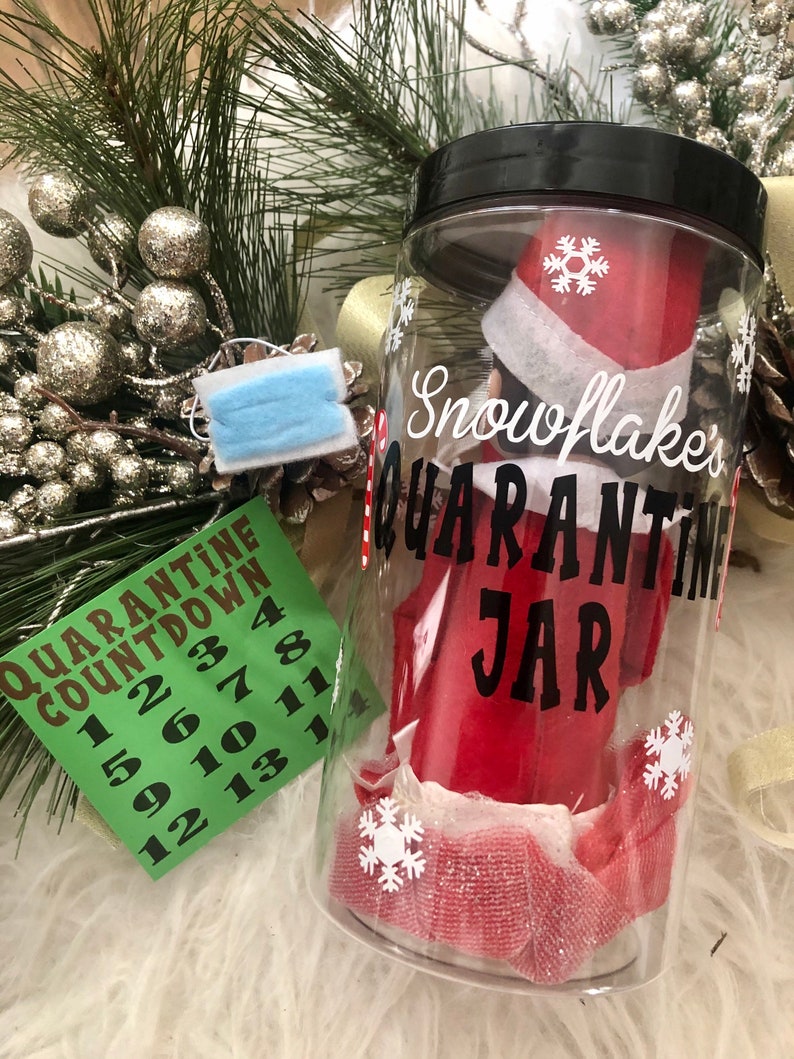 Honestly, it's been a very festive day and I'm looking forward to a little tv watching tonight with my husband. Days like this make me feel so guilty, but I have to take time for me and to heal and to find joy, too. So much coolness and I'm working to throw myself into the season.